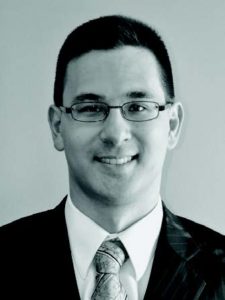 Mark Hundleby – mark@eralaw.ca
Mark is Victoria-born, raised, and educated. He has earned a Bachelor of Arts with distinction in History and a LL.B., both from the University of Victoria. After spending his first years of practice in downtown Victoria, Mark joined ERA Law as a partner in September 2014.
Mark practices mainly in the areas of employment, commercial, estate, and construction litigation. Mark is committed to providing exemplary representation to his clients. He believes that a combination of direct action, comprehensive case analysis, and strategic thinking is the best route to successful resolution of cases by negotiation and at trial.
Mark takes special pleasure in assisting clients to manage employment relationships decisively, but with tact and fairness. Mark believes that knowledge and communication are vital to avoiding disputes in the workplace and resolving such disputes as arise. A point of emphasis for Mark is to ensure that his employment law clients learn many of the intricacies of the law and its practical application. Mark drafts a wide variety of documents and agreements for employers including contracts, workplace policies, non-competition and non-solicitation agreements, independent contractor agreements, and disciplinary and termination communications.
Outside of the office, Mark enjoys reading, cooking, sports, chess, and most of all, spending time with his young family and friends.