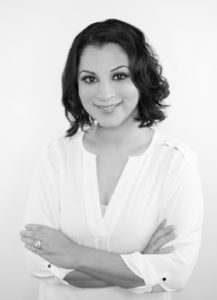 Ritchelle Randhawa-Pagely – ritchelle@eralaw.ca
Ritchelle Randhawa-Pagely grew up in the lovely Okanagan, Penticton, BC. After graduating from high school, she moved to Victoria, BC to pursue her undergraduate degree from the University of Victoria.
Ritchelle graduated from the University of Victoria in 2002 with her Bachelor of Arts with a major in Political Science and from the University of Alberta in 2005 with her Bachelor of Laws. She was called to the Alberta bar in 2006 and the British Columbia Bar in 2007. Ritchelle worked at a boutique Real Estate Conveyancing law firm in the lower mainland for 2½ years and moved back to Victoria in January of 2010.  After building her real estate conveyancing practice with a local firm for 2 years, she joined forces with her partners to start ERA Law in the early summer of 2012.
Ritchelle practices mainly in the areas of Real Estate Conveyancing and Land Development. She enjoys working closely with her clients, ensuring that they receive the care and attention they deserve. She takes great pleasure working with all her clients, and in particular, assisting first-time home buyers. Ritchelle  offers an open and relaxed environment where clients can feel calm and at ease.
Ritchelle is available to answers questions for her clients before, during and after the closing of a transaction. She can be reached easily by phone, e-mail and even text messaging. She wants to ensure that her clients feel well taken care of. In her spare time, Ritchelle can be found spoiling her children, and spending time with her husband, Neal. Together they enjoy cooking, sports, traveling, and spending time with their friends and family.
Ritchelle is well versed in both English and Punjabi and looks forward to working with you in the future.