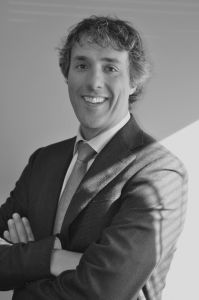 Shaun Eden – shaun@eralaw.ca
Shaun was born in Auckland, New Zealand, and lived in Tanzania and England before his parents settled in Calgary, Alberta, where he was raised.  These childhood travels fostered a continuing interest in (and appreciation for) diverse perspectives.
Shaun obtained a BA in Anthropology (with a Philosophy minor) from the University of Alberta in 2000 and then entered into the MA program in Philosophy.  After completing his MA coursework focusing on social/political philosophy, he began Law School at the University of Alberta and graduated with his LLB in 2005.  He articled in Lethbridge, Alberta and was called to the Alberta Bar in 2006.  After practicing in Alberta for two years, he moved to Victoria, B.C. and was called to the BC Bar in 2008.
Sport has always been a big part of Shaun's life.  He started competitive swimming (in England) at the age of 8 and continued until he was 15, when he discovered (and switched to) water polo.  He played and/or coached water polo up until 2003 including competing and coaching at National level competitions.  He remains a fully certified Level 2 NCCP water polo coach with Level 3 Theory and Technical components also completed.  Shaun also acted as BC Hockey's Harassment and Abuse Ombudsperson for 3 years.  
Shaun lives in the West Shore with his wife and two young boys and is proud to be a part of the West Shore community.  He has served on the Land Use and Planning Committee, Cycling Advisory Committee, Transportation and Infrastructure Committee and Advisory Planning Commission with the City of Colwood.  
Shaun has a general solicitor's practice with an emphasis on Wills, Trusts and Estate Administration work as well as incorporations and corporate transactions.  Shaun takes pride in taking the time to get to know his clients in order to better advise them.